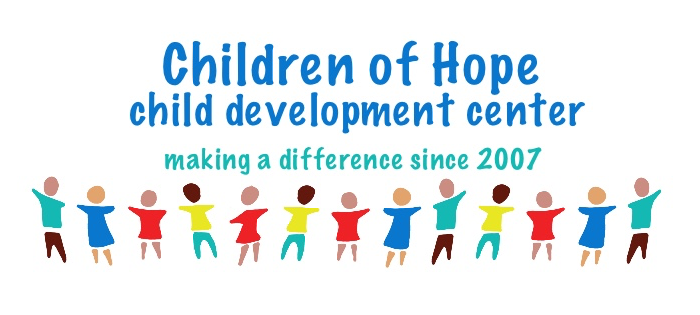 Welcome to Children of Hope
Children of Hope Child Development Center is committed to providing a positive first school experience within a Christian environment of understanding, acceptance and love. We understand the importance of these early years and our staff is focused on the miracle of each child. We are satisfied with nothing but the highest quality in our programs.
Announcements
Check out our preschool newsletter for October 2020.
See how we're keeping Children of Hope safe with Force Shield disinfection.
Check out our preschool newsletter for September 2020.
Our first day of in-person learning will be on September 8, 2020! We have been busy preparing for a safe, healthy return with all the necessary protocols in place, while maintaining a nurturing, supportive learning environment for each child. We can't wait to see you soon!
View all announcements